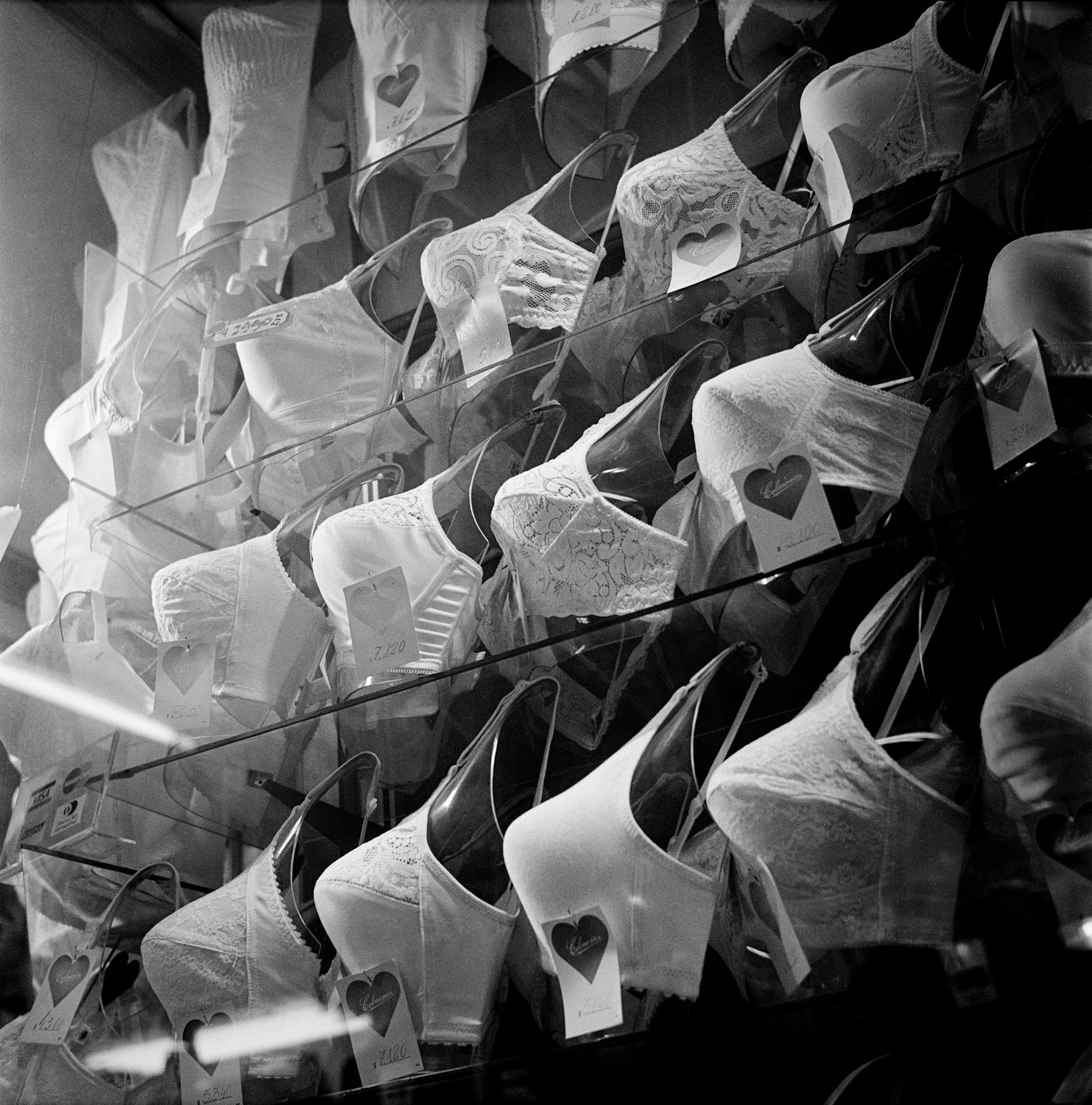 'Boutique' es un registro hecho en Santiago, de antiguas tiendas de vestuario y moda del centro de la ciudad, donde busqué rescatar espacios y visiones de la belleza que parecían destinadas a desaparecer. Capturé en formato medio retratos de sus dueños, fachadas, artículos y vitrinas.
'Boutique' is a registry made in Santiago, of old costume stores and fashion in the city downtown, where I sought to rescue spaces and visions of beauty that seemed destined to disappear. Captured medium-sized portraits of their owners, facades, articles, and display cases.
Estas imágenes permiten conservar y apreciar con nostalgia un patrimonio frágil que se volvió lejano en poco tiempo a raíz de los cambios de la ciudad, el país, la sociedad y sus estereotipos.
These images allow us to preserve and appreciate with nostalgia a fragile heritage that became distant in a short time due to changes in the city , the country, society and its stereotypes.